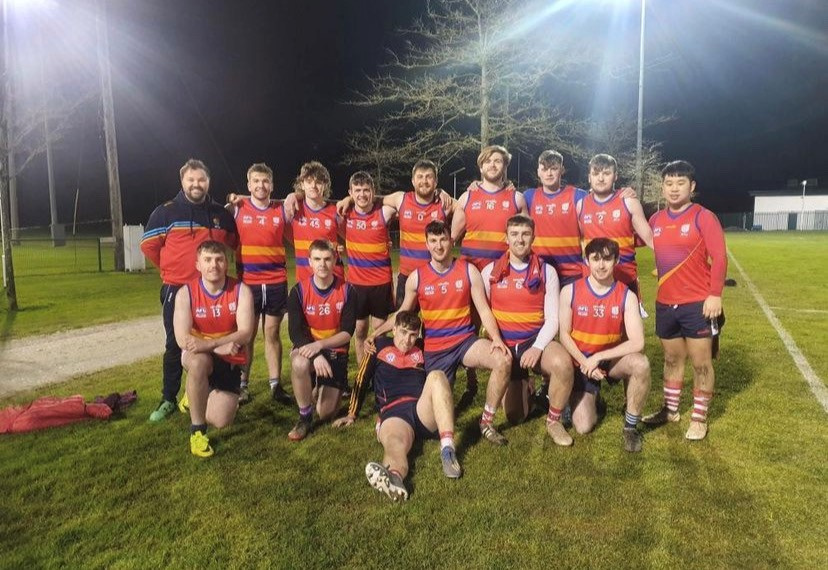 AFL
The MTU Crows are an AFL club. We train once a week, we also would have matches during the week. We compete in different tournaments throughout the year, the main one being the Fitzpatrick cup which consists of European schools. Competition is fierce within the game but we always find a way to enjoy it every week. We look forward to finally getting a training session on the books and see all of our new members.
Australian Rules (Aussie Rules) is a contact sport consisting of 18 players on the pitch at any one time. Both sides have 9 players with an abundance of interchanges or subs throughout the game. The team with the most points by the end of the fourth quarter wins. In order to get points the ball (Sherrin) must go between the inward posts resulting in six points or outward posts resulting in one point from a kick. Tackling is only allowed from the shoulder to the knee. A clean grab of the Sherrin is known as a mark in any location on the pitch, once a mark is called, play is stopped the person who made the mark has 30 seconds to do with the ball as they will. Once off the spot/line of the mark, or if a pass/kick is given from the mark the game can commence once more. 
We train one night a week for an hour and a half, we compete in numerous competitions throughout the year both nationwide and abroad. CIT Saints were very successful previous years at AFL and we look forward to the succession of MTU Crows. 
Come give Aussie Rules a try...
You won't regret it!!
History
Started up in 2017 and reached the Fitzpatrick Cup final in our first year, losing out the UCC. 
Meetings
The Mens team currently trains on Mondays at 6.30pm on Pitch 2. 
The women's team training on Tuesdays at 5pm on the Astro turf. 
Most importantly, new members are always welcome to every training. 
Contact Us
If you have any questions in regard to anything, don't hesitate to contact us via our Facebook or Instagram @MTUcrowsAFL.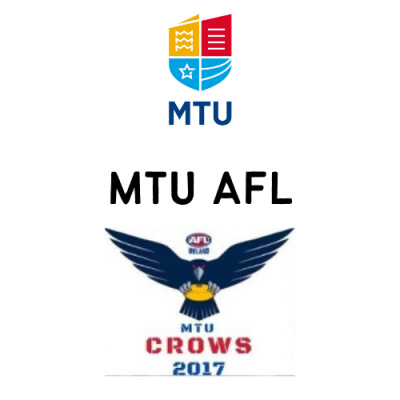 AFL
The MTU Crows are an AFL club. We train once a week, we also would have matches during the week. We compete in different tournaments throughout the year, the main one being the Fitzpatrick cup which consists of European schools. Competition is fierce within the game but we always find a way to enjoy
Committee Members
Equipment Officer:
Ben Napier