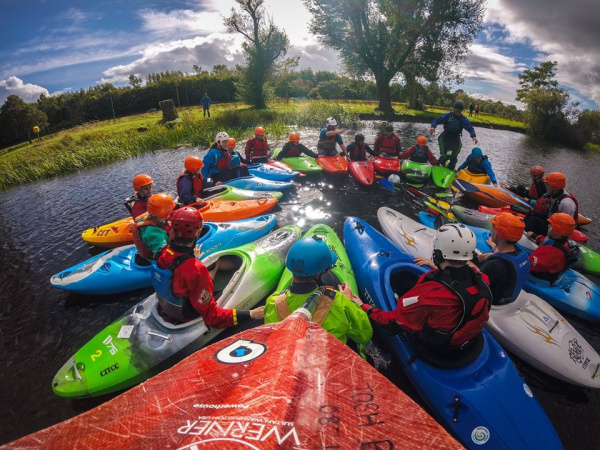 Kayak
MTU Kayak Club
Welcome to the MTU Kayak Club. 
Our club is suitable for all, no previous experience necessary, so it's a great opportunity to try something new. 
We will keep you up to date with our training and meeting times, so join today to get notified!
If you have any questions or queries, please don't hesitate to contact us.
Achievements
We won Most Improved Club and the Evan McArdle Memorial Cup for Freestyle in the Irish Kayaking Inter-varsities last year! 
Meetings
Meeting times to be determined in the WhatsApp group. If you haven't been added to the WhatsApp yet, please contact one of us mentioned below!
Contact Us
Club: Corkitcanoeclub@gmail.com
Olan (Captain): olan.obrien@mycit.ie
Saujanya (Secretary): s.mathanda-sanjaya@mycit.ie
Sarah (Treasurer): sarah.bohan@mycit.ie
Isaac (Public Relations Officer): isaac.dunlea@mycit.ie
Daire (Equipment Officer): daire.labrosse@mycit.ie
Brian (Safety Officer): brian.oreilly2@mycit.ie