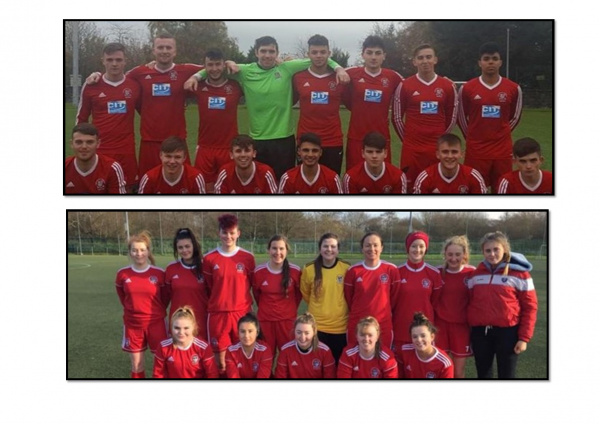 Soccer
The MTU Cork Soccer Club boost a combined 7 teams between the men's and ladies squads. The men's teams consist of the College A team, 3 development squads and a Futsal team who compete in the Colleges Football Association of Ireland and the Colleges and Universities Football League. While the ladies have both a College A team and a Futsal team and compete in the Women's Soccer Colleges Association of Ireland.
The philosophy of the MTU Cork Soccer Club is centred around player development while remaining competitive in each competition entered. A clear pathway is designed in order to help each player achieve their full potential during their time at MTU Cork, supported by a strong committee and a coaching staff that all share the same vision.
The MTU Cork Soccer Club is for the students and is run by the students. The club is continuously recruiting new members in order to help the club grow. The roles are also fantastic for students to have on their CVs and you can gain invaluable experience.
Frequently asked questions:
When is training and matches – This will be confirmed depending on which development squad you're assigned to. But usually training is Monday nights between 5pm and 8pm while matches are Tuesdays, Wednesdays and Thursdays, either afternoon or evening.

Where is training – Training is either on the grass pitches in the sports grounds or the astro turf pitch next to the staff car park (weather dependent).

Can I still play with my club – Yes, as MTU Cork soccer club doesn't compete in any of the Cork, Munster or National leagues you are still able to play with your club and the college.

How long does the season last – The season runs from October to March depending on the success of each squad (training starts the week after the MTU Cork Sports Day)

Can I play more than one sport in college – Yes, you are allowed play multiple sports for the college but the club insists academic commitments must come first.

What if I'm injured while playing with MTU Cork – If you are injured while training or playing with MTU Cork you are able to make an appointment to be assessed by the sports doctor. This appointment can be made in the medical office upstairs in the student centre and the fee is subsidised by MTU Cork.

What is the progression path with college soccer – Internally the progression path for players is making their way through the development squads with the aim of being selected for the College A during their time at MTU Cork. Externally there an opportunity to play for the Irish Colleges and Universities teams. Every year MTU Cork select elite level players for the annual trials.

Is there a scholarship system available – Yes, there is a scholarship available for students playing with League of Ireland under 19s, premier division or first division clubs. If you are offered and accept a course in MTU Cork you can then apply for a scholarship through the MTU Cork Sports Office. Click here for more details: sport/bursaryprogramme

How do I express my interest in joining the club committee – Email eric.marah@mtu.ie
Contact Us
Head Coach - Craig Robinson (men's and ladies)
crcoaching9@gmail.com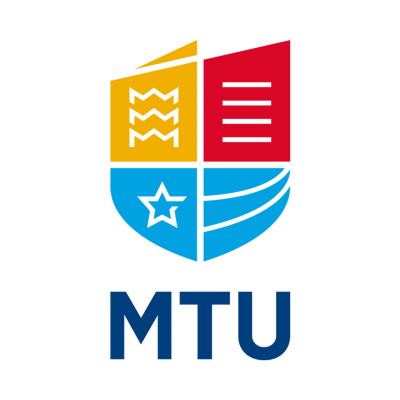 Soccer
The MTU Cork Soccer Club boost a combined 7 teams between the men's and ladies squads. The men's teams consist of the College A team, 3 development squads and a Futsal team who compete in the Colleges Football Association of Ireland and the Colleges and Universities Football League. While the la